Regular readers of this blog will know that I have been very excited recently about the release of Footnotes: How Running Makes Us Human by Vybarr Cregan-Reid. It is a book about how running reconnects us to our bodies and the places in which we live. How it breaks down our increasingly structured and demanding lives. How running allows us to feel the world beneath our feet, lifts our spirits, allows our minds out to play and helps us to slip away from the demands of the modern world.
dIt is, beyond doubt, a triumph of a book. Simply, one of the best books ever written about running. My review of will be published here shortly, but don't just take my work for it: 12 reviews so far on Amazon. All ☆☆☆☆☆ reviews. All glowing.
I am now thrilled to have been given two copies of the book to give away to my lovely readers (plus one to keep myself).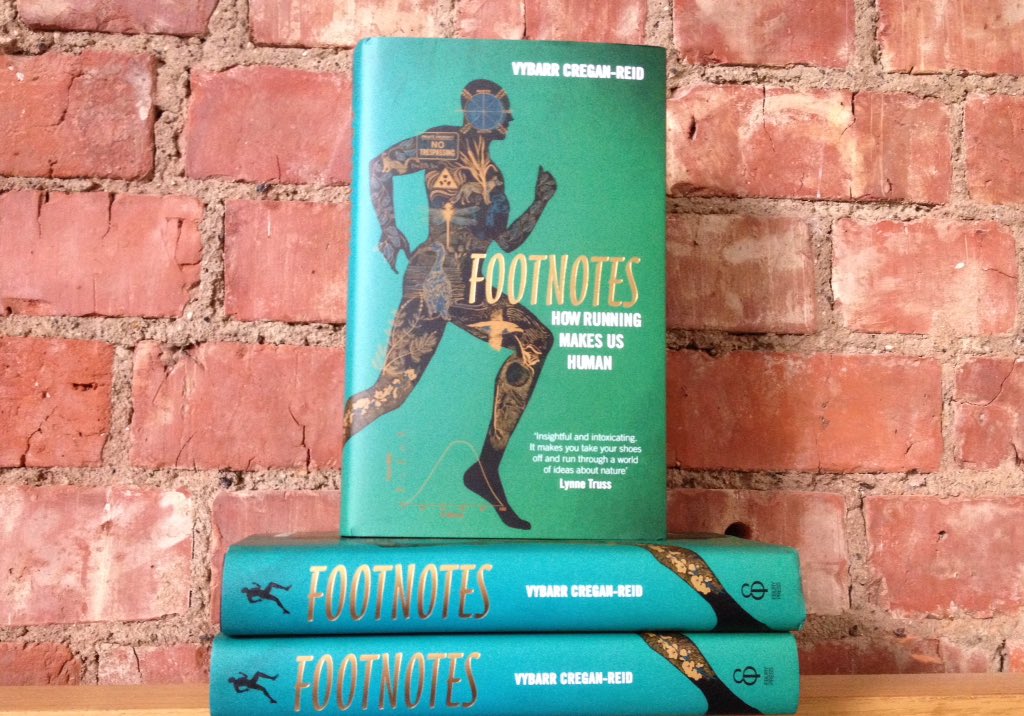 There are two ways to win a copy of this must-read book.
Follow this blog, follow @SimonIanCook on Twitter, and leave a comment on this post explaining where your favourite place to run is and why.
Complete The Big Run Commuting Survey.
If you want to increase your chances of winning, feel free to do both. Winners will be selected at random on the 15th August 2016.
Keep an eye out for my review soon and I look forward to hearing people's opinions about the book.
Best of luck!